Group Programs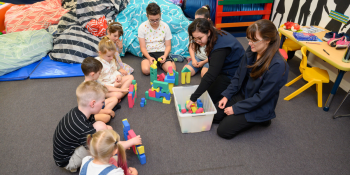 NextPath Assessment & Therapy offer a large range of group programs throughout the year. Groups are based on the goals and needs of the children and young adults attending our service.
Groups include (but are not limited to):
School Readiness

OT Alert Program

Social Skills

Toddler Gyms

AAC (Augmentative and Alternative Communication)

Language and Literacy

Sports Skills

Little Movers

Self-Care Skills
Free Pop-In Clinic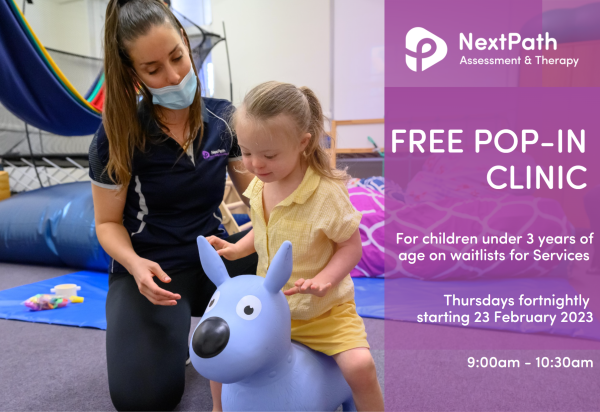 This free play-based clinic is for children aged under 3 years who are also on waitlists for services. It is designed for parents and carers to discuss their child's individual developmental journey whilst building connections with other families.
Each clinic will be led by a Speech Pathologist, Occupational Therapist and Physiotherapist.
The objective of this clinic is for parents and carers to walk away with insight into how they can further support their child.
WHEN:
This clinic will be held from 9:00am to 10:30am fortnightly on Thursdays, commencing from Thursday 23rd February 2023.
WHERE:
NextPath Assessment & Therapy Clinic
229 Macquarie Grove Rd
Camden NSW 2570
Click HERE for location Map.
Parents, carers and their children are free to come and go as they please during the clinic, with no requirement to stay for the duration. Attendance is free and we ask that you register your interest prior to attending.
To Register your interest in attending the Free Pop-In Clinic, please follow the link below:
Register Your Interest