NEXTPATH ASSESSMENT & THERAPY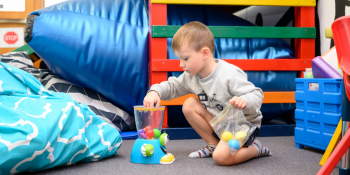 NextPath Assessment & Therapy (formerly Mater Dei Early Intervention Program) is a multidisciplinary team of Speech Pathologists, Occupational Therapists, Physiotherapists and Allied Health Assistants dedicated to providing strengths-based, Evidence-based and individualised therapy support to babies, children and young adults.
Often working within an interdisciplinary model of assessment and intervention, our approach is collaborative and always involves clients, families, therapists across disciplines and other important stakeholders in an individual's life.
Assessment & Therapy Programs are person and family centred, with therapy goals based on family life, community participation and the priorities and choices of the individual and their family, and are delivered in ways that are sensitive and respectful of an individual or family's values, beliefs, cultural, language and social backgrounds. Our approach is also capacity building, aiming to build the skills and knowledge of the people who spend the most time with the individual receiving therapy, to ensure therapy programs have the greatest impact on learning and development.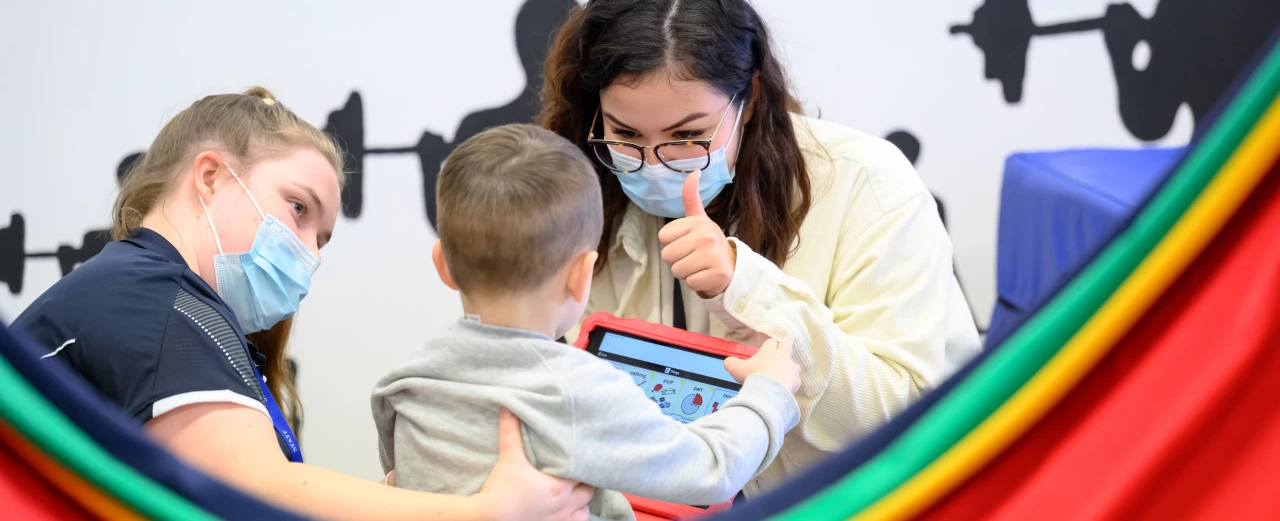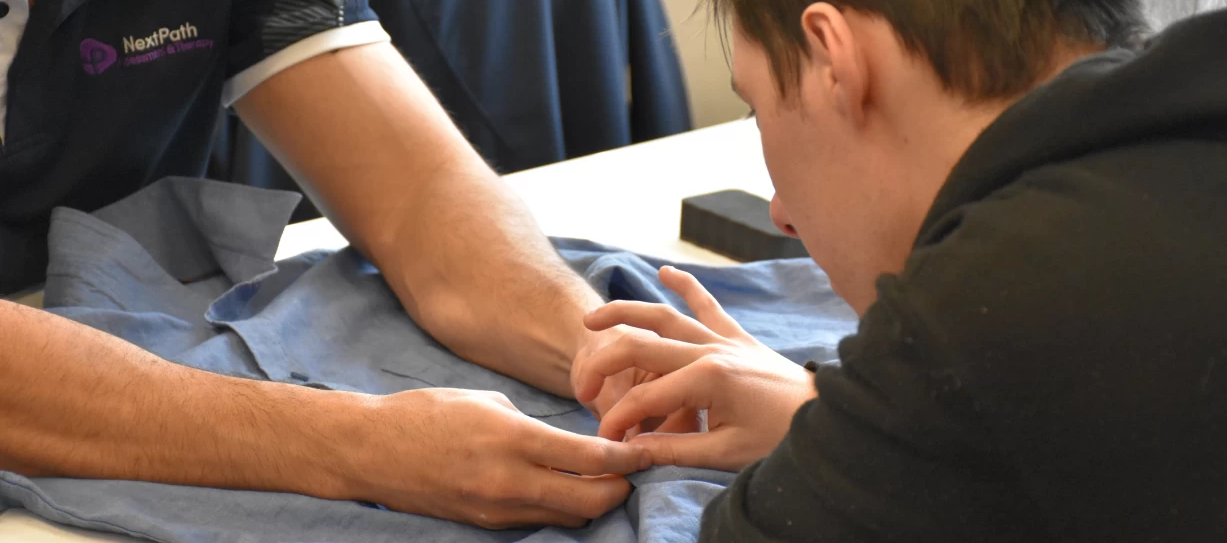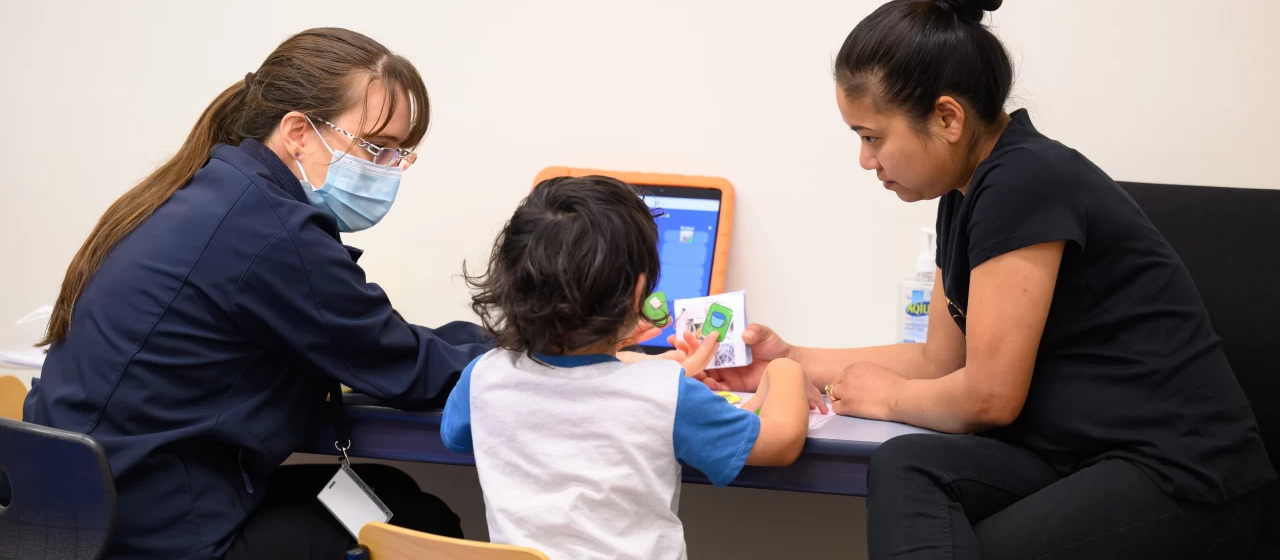 Our team of therapists have a vast range of skills and strengths related to their individual disciplines and also learn from each other across disciplines. All of our therapists consistently use communication aids in therapy, such as Key Word Sign and visual supports, as well as sensory integration strategies and evidence informed behaviour management approaches. They also have access to regular professional development and make the most of the well-equipped sensory gyms, therapy rooms and resources across our Camden and Narellan sites. Assessment and therapy can also be delivered in a child or young adult's natural setting (e.g. home, school, in the community) or via telehealth.
NextPath Assessment & Therapy is a part of Mater Dei, a not-for-profit organisation, and works closely with NextPath Continuous Learning as well as Mater Dei Early Childhood Education and Mater Dei School.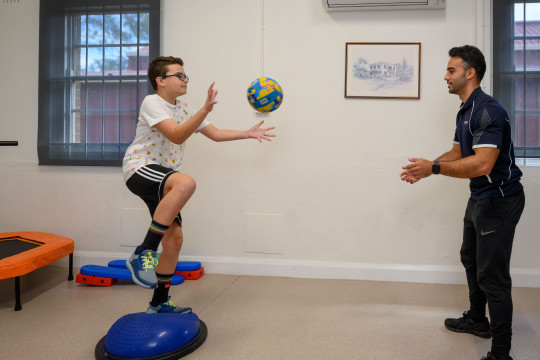 NextPath Assessment & Therapy has a number of Programs on offer.

NextPath Assessment & Therapy has a number of Programs on offer.
A Child's Perspective
What your first visit to NextPath Assessment & Therapy could look like:
For some, a child's first visit to Therapy can be a daunting experience, full of confusion and apprehension. At NextPath Assessment & Therapy, we want to ensure every experience and interaction is a positive and beneficial one for all clients, parents and carers.
See what your first visit to NextPath Assessment & Therapy might look like, and meet some of the faces behind our programs. We can't wait to meet you!
NextPath Assessment & Therapy Handbook
View the NextPath Assessment & Therapy Handbook for Parents and Carers here: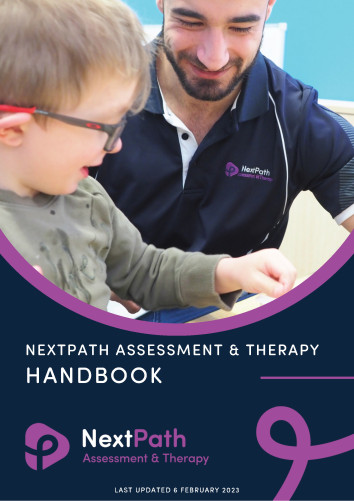 View Handbook